Editing is NOT my favorite part of writing!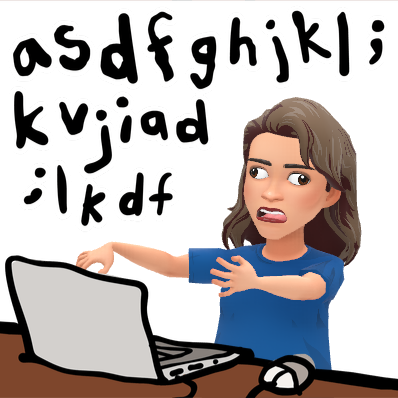 It's true. I love to create a story. I can spend hours dreaming up scenes and fleshing out details, but when it comes to going back over the story time and time again tweaking, polishing, and revamping, I get bored.
I so appreciate all those in my life that love the edit. My daughter is one who enjoys going through and picking apart a piece of literature for what could have been improved. My sister is another one who likes to 'fiddle til it's right'. Not me. I want to write it and be done.
My husband constantly tells me: "There is no such thing as good writing, only good rewriting." Truth be told, I don't mind rewriting. It's the commas that get me every time! (And, I think my husband would say its also the misuse of words…lol). He is a BIG stickler for how the words 'flow'. More times than not, I'm looking for a word to use because I have repeated one too many times in a paragraph, and so I dig out the Thesaurus. He doesn't always agree with which one of those many words I chose. It's always a challenge!
Though editing is not my favorite part of writing, I will confess that when a story has been polished…I love it! The feel of a well written, easy flowing, detailed story is indescribable as an author. And, because I want to give you, my readers, the best…I'm editing! (Even though it takes me longer than it should ;).
Travane is coming along. I still have a goal of the end of March, but we will see if I can get the edits done in time. My Beta Readers where thorough and had MANY good suggestions of things that needed to be tweaked, improved, or expanded. I hope when they get their final copy, they can be just as proud of the outcome knowing they were vital to its completion!
I guess I best be back at it…those commas won't insert themselves!